Dynamic and strategic leaders possess certain traits that allow them to be successful at leading others.
They also work hard to hone their craft and become better at what they do.
In a recent article we covered the 4 critical behaviors that strategic leaders usually possess that can predict how effective they will be in this area.
We now wanted to cover exactly HOW leaders of all stripes, can vastly improve their own strategic visioning.
From our experience coaching hundreds of leaders on how to develop a vision and a related long-term strategy, we have found there needs to be a combination of talent, timing, and innovative thinking.
Further, fostering a strategic vision requires laying the proper groundwork so that the vision and strategy are embraced by the key stakeholders/shareholders and therefore marshal support rather than create resistance.
What follows are five key steps that our most successful clients have utilized to create their own strategic vision while getting buy-in from the entire organization, business unit or function, in order to convey that vision in a form that leads to effective performance.
Step 1: Clarify Your Purpose
Why does your organization/unit/function exist?
What need must be met?
What opportunities can be addressed?
Be clear about purpose and continually use this purpose to center or re-center your efforts while guiding your constituents in seeing the long-term vision you are creating.
In almost all situations, this purpose should be to provide valuable products and services to internal or external customers. Your vision should provide a concept for how your organization/area should best achieve its purpose.
Choose a focus: In most cases, your vision and strategy should target those areas that define the purpose of your organization and make it valuable. What is most important? What will distinguish you from the competition? Who are your customers and how do you bring them value?
Stay true to your core values: What is the heart and soul of your company, organization, or department? While change is the constant of any forward-looking strategy, many companies fail because they have strayed too far from what has made them successful.
Step 2: Become the King of Information
Stay constantly informed and up to date about your industry and competitors, as well as what's happing right within your company.
Become a voracious consumer of knowledge: Read broadly, both in your technical or business literature, and the more general press. Be aware of what is happening in your industry and the larger business, social and political environments. Set up Google alerts and RSS feeds, subscribe to industry publications and newsletters, and have as much ready access to breaking news and information as possible.
Seek information from everyone: Talk to line workers, administrative assistants, accountants, programmers, marketing, human resources, first-line supervisors and the CEO. Often times you will get the most valuable information from those who are interacting most closely with your direct customers.
Identify trends: What is happening in your industry? What are the projections for the future? What has worked and not worked in the past? What are some innovative ideas you can use from the competition and improve upon them?
Aggregate knowledge: Use information from all sources to challenge your mindset and to improve your ideas. Be sure to use the "common sense" test. Given what you know about the people involved, customer expectations, costs, what your competitors are doing, etc., does your idea make sense?
Step 3: Embrace an Innovative Mindset
Innovative organizations are usually more profitable, retain higher caliber employees and lead by example.
What type of environment do you foster?
Do new ideas or challenging innovations have a chance? An innovative or creative work environment is not developed solely through "brain-storming sessions" or a strong R&D department.
While these are important, innovative thinking should be a day-to-day activity in every functional area, not an isolated event or something reserved for "creative people."
Create an innovative mindset and environment by:
Playing devil's advocate: Ask probing questions, challenge the status quo, encourage others to be creative and stretch themselves, try new things and take risks.
Thinking different: There are different types of creative thinking. Creativity does not always mean producing a totally new concept or idea. On the contrary, most productive creativity occurs when someone looks at an old solution in a slightly different way to find a better way to do it.
Step 4: Translate Your Ideas Into Specific Action
The best ideas are worthless unless they are acted upon in an effective way.
People cannot embrace your vision without knowing how to achieve it. Translate your vision into clear, actionable tasks.
Make it simple: Many strategic initiatives fail as a result of the complexity of the vision. What are the core things that you want to accomplish? How can you make them clear and actionable?
As you determine your action steps, ask yourself these questions:
What do you want to see as a result of the strategy?
What can be realistically implemented now?
What does this strategy look like at each level of the organization or department?
How are we going to measure the effectiveness of our strategy?
What progress indicators can we put in place?
Step 5: Communicate Effectively
The best vision and strategy can fail if they are not communicated well.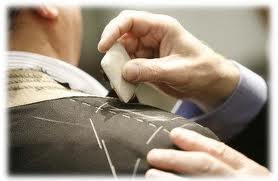 Determine you audience: Who needs to know? (More people than you might initially think.) What are their perspectives and goals? How do they fit your proposed vision?
One message does not fit all: Create different messages for different audiences. The way you best communicate your vision to senior managers will likely be different than the best way to inform your customer service representatives
Make it real: A lengthy bullet-point list or text-heavy message is difficult for people to remember. Communicating your strategy via a story about people or a situation they understand can be much more understandable and memorable. If possible, use pictures and images and weave your vision and strategy into a relatable message.
Communicate – over and over again: Keep your vision and strategy alive through continuous updates to everyone involved. Any time a new initiative, project, or business decision is talked about, tie the purpose back to your vision. Challenge others to do the same. Ultimately your goal is for each person to adopt your vision and ask "How does what I am doing today support our vision and the related strategy?"
Going Forward: Why Some Can and Others Can't
All of us have at one time questioned…" Why is it that some individuals, and some organizations for that matter, can develop and implement an effective vision, and others cannot?"
While the stories behind why some strategic visions fail and others succeed are many, there is usually one or more of the following criteria missing that torpedoes a plan before it comes to fruition:
The purpose is unclear
It is not based on good information
It lacks innovation
It has not been translated into specific action steps
The vision or the related strategy have not been clearly communicated
In order to ensure your strategic vision not only is fostered and grown, but more importantly, acted upon, use this 5-step methodology culled from over 25 years of working with some of the most effective leaders and organizations in the world to ensure successful visioning and implementation of that vision.